Nuclear Plants, Despite Safety Concerns, Gain Support as Clean Energy Sources
By DIANE CALDWELL New York Times
MAY 31, 2016
Just a few years ago, the United States seemed poised to say farewell to nuclear energy. No company had completed a new plant in decades, and the disaster in Fukushima, Japan, in 2011 intensified public disenchantment with the technology, both here and abroad.
But as the Paris agreement on climate change has put pressure on the United States to reduce greenhouse gas emissions, some state and federal officials have deemed nuclear energy part of the solution. They are now scrambling to save existing plants that can no longer compete economically in a market flooded with cheap natural gas.
"We're supposed to be adding zero-carbon sources, not subtracting," Ernest Moniz, the energy secretary, said recently at a symposium that the department convened to explore ways to improve the industry's prospects.
As a result, there are efforts across the country to bail out nuclear plants at risk of closing, with important test cases in Illinois, Ohio and New York, as well as proposed legislation in Congress.
Exelon, one of the country's largest nuclear operators, for example, is deciding whether to close two of its struggling plants in Illinois after efforts to push a bailout through its Legislature fell apart.
Nuclear power remains mired in longstanding questions over waste disposal, its safety record after the catastrophes at places like Fukushima and Chernobyl, and the potential for its plants to be converted into weapon-making factories. In spite of the lingering issues, policy makers, analysts and executives, along with a growing number of environmentalists, say that at stake is the future of the country's largest source of clean energy.
"Nothing else comes close," Mr. Moniz, a nuclear physicist, said at the symposium.
In an interview on Tuesday, Mr. Moniz added, "Maintaining the nuclear fleet is really important for meeting our near-term and midterm goals."
Renewable sources like solar and wind have grown in popularity in recent years, but nuclear plants provide nearly 60 percent of carbon-free power, followed by hydroelectric plants at roughly 18 percent, according to the Energy Information Administration. In addition, nuclear plants, which can produce power steadily and on demand, run at more than 90 percent of their capacity, higher than any other type of plant, including gas and coal facilities.
They also have the advantage of keeping fuel on-site, which allowed them to supply electricity during the extreme cold of the polar vortex in 2014, when the use of natural gas for heating led to shortages and when some coal plants shut down because of frozen fuel or equipment.
In recent years, a rise in greenhouse gas emissions has tended to follow nuclear plant closings, since they are most often replaced by natural gas, industry executives say. This was the case in California and New England after the San Onofre and Vermont Yankee plants folded.
But the nuclear industry is facing a crisis of old age. The majority of the country's 99 nuclear reactors are more than 30 years old and were opened before deregulation. Starting in the late 1970s, under federal rules established to help reduce the price of electricity, independent power producers gained the ability to compete in wholesale electricity markets. When prices were relatively high, nuclear plants were able to fare well because their facilities, once up and running, were inexpensive to operate.
However, the recent slowdown in the demand for electricity and the glut of natural gas from the rise in fracking has driven down wholesale prices. That lower revenue poses special challenges for nuclear plants, which operate potentially for as long as 80 years, and so require costly upgrades and repairs during their life spans.
"At these prices," said Jay Apt, a professor and a director of the Electricity Industry Center at Carnegie Mellon University, "they can't save up enough to have cash on hand for periodic capital investments."
Supporters of the bailouts say the current prices undervalue nuclear power, given the method's lack of greenhouse gas emissions and ability to operate at all hours. The low prices make it hard for the plants to compete with other clean technologies like wind and solar, which receive subsidies and are bolstered by mandates that require purchases of clean power. They argue that the environmental and efficiency value of nuclear plants mean they should be eligible for similar subsidies or be included in clean energy mandates.
"We get no recognition for the fact that we emit nothing," said Marvin S. Fertel, chief executive of the Nuclear Energy Institute, an industry trade group.
Support for plans to save nuclear energy has come from a seemingly unlikely group — environmentalists, some who have come to believe that the climate benefits of nuclear energy far outweigh the risks.
Michael Shellenberger, president of Environmental Progress, a nonprofit research and policy organization, said that because nuclear plants produce so much more energy than other forms, they can be more environmentally friendly than even renewables when all the mining, development and land disturbances are taken into account.
"Those of us who have changed our minds on it have changed most often on the climate stuff," Mr. Shellenberger said, "but from the whole life-cycle analysis, it's just better."
Opponents argue that the industry has already had decades of support, which made many of the companies that own the plants profitable, and that further subsidizing nuclear energy would take momentum and investment away from renewables like solar and wind.
"We need to be building the 21st-century energy system and not continuing to subsidize the energy system of the past," said Abraham Scarr, director of the Illinois Public Interest Research Group, a consumer advocate.
Without help, nuclear officials say, there will be far less nuclear power. Two Exelon plants, Quad Cities in Illinois and Three Mile Island in Pennsylvania, for instance, were unable to submit winning bids in a recent auction to meet future energy needs in the PJM territory, covering 13 Middle Atlantic and Midwestern states and the District of Columbia.
After the auction, Christopher M. Crane, chief executive at Exelon, said that by itself the market "can't preserve zero-carbon emitting nuclear plants that are facing the lowest wholesale energy prices in 15 years."
Exelon pressured the Illinois State Legislature to approve a raft of energy measures, including extra subsidies for nuclear as a zero-carbon energy source, by the end of May or risk the shutdown of the two plants. However, the proposals never came up for a vote.
Exelon, which has not yet announced a decision on the plants, is hardly the only company seeking more income for its facilities.
In March, Ohio regulators approved plans between the utilities and power generation subsidiaries of FirstEnergy and AEP that guaranteed set rates for power from some struggling nuclear and coal plants, even if other plants in the market charged less.
But federal regulators blocked the arrangement pending a review. FirstEnergy is now pursuing an amended version, which executives hope will go forward with state approval alone. It would allow the company to charge customers for the shortfall between the costs to operate the plants and the market rate it receives over the next eight years; customers would receive credit if the rate rose above the costs.
In New York, officials are taking a different approach. Public hearings were held last month on a proposed clean energy mandate that would include an credit paid to nuclear operators, aimed at helping keep upstate plants like FitzPatrick in Oswego County in operation.
The Exelon proposal in Illinois followed a similar logic but attracted a number of critics — including the state attorney general, Lisa Madigan — who said that customers had paid for the plants twice and should not have to pay again, especially when Exelon's overall finances may not be so dire.
"The disruption in these communities if Exelon decides to shut down the plants is very significant and has a human consequence," said Dave Lundy, a Chicago public relations executive who leads a coalition opposed to the proposal. "But I don't know that they actually have to shut down these plants."
New Patent Revolutionizes Uranium Production
Casper-based Ablation Technologies LLC just may revolutionize the way Uranium is produced. The process of ablation was invented fifteen years ago to extract gold and after a recent patent approval, ablation is now being applied to Uranium production.
The new technology has plenty of advantages for mining Uranium, but most importantly, it reduces the cost of getting the ore to a mill site.
Ablation Technologies' Vice President, Dave Scriven, says, "it lowers the cost of mining, of conventionally mining uranium. And so what it means for the state is that it opens up some uranium properties that otherwise may be uneconomic."
However, not only is it cost effective, it's also an extremely clean process. Eric Coates, Ablation Technologies' Executive VP, says, "this technology has a lot of advantages, but one of the key advantages is that it is environmentally neutral. And by that we mean that we are only using water and the ore from the formation itself. So, we don't introduce any chemicals. There's no long-term cleanup impact. If you have a contaminated sand, you can isolate the contaminate from the sand grain. If you have a man made material and you have to isolate one fraction of that material from another, you can isolate one fraction of the material from another."
Compared to conventional methods of uranium extracting, this new method is time-efficient to say the least. To put this into perspective, this Ablation technology would have been very useful during the clean up of the BP oil spill of 2010.
Coates says, "they were using chemical methods to cleanup the oil. They were basically just taking the contaminated sand off-site to some sort of disposal facility. In this new process, you can disassociate the oil from the underlying contaminated sand."
The Ablation technology patent for Uranium use was first introduced by Dave Scriven a few years ago.
Nuclear power industry is new hot job market as baby boomer workers retire
by Kelly Heyboer, The Star Ledger, June 22, 2014

LOWER ALLOWAYS CREEK, New Jersey — When he was growing up, working in a nuclear power plant was not even close to being one of Victor Rubio's dream jobs.
But when he joined the Navy after high school, a military aptitude test said Rubio might have what it takes to work on a nuclear submarine.
"My recruiters kind of pushed me toward the nuclear industry," said Rubio, 31, of Millville. "They told me I'd be able to work with some state-of-the-art equipment."
More than a decade later, Rubio is out of the military and working as a nuclear operations instructor at the Salem Nuclear Power Plant in Salem County. He recently finished his bachelor's degree in nuclear energy engineering technology at Thomas Edison State College in Trenton.
He is part of the nuclear industry's efforts to bring new and better-trained workers into the nuclear industry as a large percentage of the current workforce reaches retirement age. Nationwide, colleges and universities have been expanding their nuclear training programs while the federal government is offering scholarships and grants to encourage students to get into the field.
Many young people know little about the industry beyond cartoon images of bumbling nuclear power plant worker Homer Simpson dropping a glowing uranium rod in the opening credits of "The Simpsons." But higher education officials say the field is growing rapidly and nuclear plants are in need of trained workers — fast.
"Current nuclear plants — all 104 of them — have a Baby Boomer crisis coming in which they are going to have a huge exodus of the workforce," said Richard Coe, assistant dean of the School of Applied Sciences and Technology at Thomas Edison State College.
The state college, which offers online and distance learning classes, is the only four-year college in New Jersey chosen to participate in the U.S. Department of Energy's nuclear energy scholarship program, school officials said. Students are eligible for $5,000 federal scholarships if they are studying nuclear science, engineering or related fields.
Thomas Edison has been expanding its degree programs for nuclear workers. It has nearly 1,000 undergraduates in its energy systems technology, nuclear energy engineering technology, nuclear engineering technology and radiation protection programs, Coe said.
Salem Community College, in Carneys Point Township, is also developing a growing nuclear training program, backed by federal grants and partnerships with the nuclear industry. Students earn a two-year degree that qualifies them for entry-level nuclear power maintenance and technology jobs.
Many students enter college degree programs from the military, where they can get course credits for experience working on nuclear submarines and other nuclear equipment. Others are veteran workers looking to advance their careers at nuclear power facilities, including the Salem Nuclear Power Plant complex in Lower Alloways Creek on the Delaware River.
John Richardson, 44, is a manager at the Hope Creek Nuclear Generating Station, located next to the Salem Nuclear plant. Like many workers at the site, he found his way into the nuclear industry through the military.
"They offered me a bonus for going into the nuclear power program," said Richardson, of Pennsville in Salem County. "I really enjoyed the work of an electrician. Troubleshooting appealed to me — finding and resolving problems with the equipment."
After 20 years working as a nuclear-trained electrician in the Navy, Richardson now helps develop and coordinate the maintenance schedule for the Hope Creek nuclear station.
With his military benefits and tuition reimbursement through PSEG Nuclear, the operator of the Hope Creek station, Richardson said he will earn his Thomas Edison bachelor's degree nearly for free sometime next year.
In the U.S., most nuclear workers can expect to earn an average salary of $50,000 to more than $100,000 a year. An electrical technician, who maintains equipment at a nuclear plant, earns a median annual salary of $58,000, according to the U.S. Bureau of Labor Statistics. Reactor operators, who are licensed by the federal government, average about $76,000. Entry-level plant engineers, who have a bachelor's degree, earn a median salary of $91,000.
While touting the abundant job opportunities in the industry, nuclear power officials are also trying to quell safety fears from young people hesitant about joining an industry known for the nuclear power plant disasters at Three Mile Island in Pennsylvania in 1979, Chernobyl in the then-Soviet Union in 1986 and Fukushima in Japan in 2011.
The Nuclear Energy Institute, a Washington, D.C.-based industry advocacy group, said nuclear operators learned from each of those disasters and workers are continuously monitored for radiation exposure.
"According to the U.S. Bureau of Labor Statistics, there is a smaller chance that a worker at a nuclear plant would be injured than employees at a fast food restaurant or a grocery store," the institute says in its worker safety materials.
In addition to Hope Creek and Salem, New Jersey is home to Oyster Creek in Forked River. Oyster Creek opened in 1969 and is the nation's oldest operating nuclear power station. It is slated to close by the end of the decade.
By some federal government forecasts, the U.S. will need to build 20 to 25 nuclear reactors by 2040 to keep up with the nation's energy demands. But new construction has been slow. Two new reactors rising in Georgia, the first built in the U.S. in more than three decades, have been plagued by delays and money problems.
More than a dozen other reactors are due to be constructed in other countries, opening up additional job opportunities for workers overseas, according to the Nuclear Energy Institute.
Atomic Car Revisited: Thorium Could Power A Vehicle for 100 Years?
By George Kennedy, March 14, 2014
A car that could run for 100 years on one tank of fuel? It sounds like a far-fetched idea, but it is just what a company is apparently claiming possible with the use of an atomic fuel that was abandoned during the Nixon administration. We're talking about the sounds-too-good-to-be-true substance called "Thorium."
Thorium is a naturally occurring radioactive element. It was discovered in 1828 by a Norwegian mineralogist and identified by a Swedish chemist, who then named it after the Norse god, Thor.
According to this video from The Young Turks (which is informative, if a little low-rent at times), if put to use properly, would be low pressure and have lower chances of danger to the environment and humans than a uranium-based reactor. The thorium reactors can be much smaller too. Like a conventional reactor, the heat produced would create steam that would power a turbine:
The report claims that small amount of the dense thorium could produce tremendous amounts of heat. A company called Laser Power Systems is attempting to employ this power source in a vehicle. The company claims that: "1 gram [of thorium] yields more energy than 7,396 gallons of gas." By their math, 8 grams of the substance could power a thorium turbine car for a century. This is not the first time this fuel has been suggested for cars. The concept of an automobile use was brought up in the 2011 documentary "The Thorium Dream":
It has also been envisioned as a power source futuristic-looking designs like the Cadillac World Thorium Fuel Concept
Could this be a viable fuel for car? The testing in the 1960s found that the Thorium tetrafluoride used in a molten salt reactor was easier to process and quicker to stop a chain reaction, but light water reactors are far more common. In the LWR, thorium produces the same levels of toxic waste as our good ole' uranium reactor. So there still may be a long way to go before we're driving atomic cars.
Controversial-Uranium-Mill-May-Not-Be-Built-222834221.html
Paradox Valley uranium mill on hold
Some analysts doubt it will ever be built
By Joe Hanel Herald staff writer Article Last Updated: Friday, September 06, 2013 5:41pm

The proposed Piñon Ridge uranium mill would sit on the flat land in the foreground in this view of the Paradox Valley, in between Naturita and the hamlet of Paradox, in Montrose County.
A proposed uranium mill in Southwest Colorado will not be built unless there is an unexpected turnaround in the price of uranium, the president of the company that is developing the mill said Friday in a conference call with investors.
Energy Fuels Resources Inc. will keep holding its license to build the Piñon Ridge uranium mill in the Paradox Valley of Montrose County, but it has no plans to act on the license, said President and CEO Stephen Antony.
"We intend to keep that license in a current, valid form, but not move on construction of the mill until market conditions support it," Antony said.
The statement is old news to uranium experts, but it comes as a surprise to some Coloradans.
The company's Piñon Ridge website says, "Energy Fuels anticipates starting construction in late 2012 or 2013." And its plan on file with the Colorado Department of Public Health and Environment calls for the mill west of Naturita to be operational by early 2017, with construction beginning in 2015.
Warren Smith, a community involvement manager for the state health department, said Energy Fuels has not contacted his department with any plans to deviate from the schedule it has submitted. The license is valid for five years.
But uranium market analysts have known since Energy Fuels bought the White Mesa uranium mill in Utah that the company has put Piñon Ridge on the back burner. In fact, the company said so itself in a little-noticed statement in December 2012. It came in an annual report filed with financial regulators in Canada, where Energy Fuels is incorporated.
"With the recent acquisition by the Company of the White Mesa Mill, the Company no longer needs to construct the Piñon Ridge Mill in order to meet its planned production for the foreseeable future. Therefore, the Company does not intend to proceed with construction of the mill at this time," the report said.
White Mesa, just south of Blanding, Utah, is the only conventional uranium mill in the United States, and it turned Energy Fuels into a major player in the North American uranium market. At the same time, the price of uranium has dropped, making Piñon Ridge a low priority.
"A lot has happened in the market since (the White Mesa purchase). The market price didn't support building that facility," Antony said.
Energy Fuels held a conference call Friday to discuss its corporate strategy after the completion this week of a merger with Strathmore Minerals Corp. In the hour-long call, executives didn't even mention the Piñon Ridge mill until questioned by a reporter.
Even though the price of uranium has plummeted to $34 a pound – down from $51 in June – company officials are bullish on a return to higher prices as supplies run low and more nuclear reactors are built.
But Piñon Ridge is not a part of the company's foreseeable plans. Instead, executives are much more interested in two other expansion projects in New Mexico and Wyoming.
The company's strategy is to be ready to increase its annual uranium production to 6 million pounds a year – six times its current rate – if the market rebounds. The White Mesa Mill can handle up to 8 million pounds a year – enough for all of the company's most optimistic expansion plans, according to Antony's presentation on the conference call.
Colin Healey, a market analyst with Haywood Securities who closely watches Energy Fuels, said his forecast calls for a sizeable rise in uranium prices in the next two to three years. But even with the increase, he has not thought the Piñon Ridge mill would be built ever since Energy Fuels bought the Utah mill.
Healey analyzes market conditions and the company's plans to forecast its future value.
"The Piñon Ridge mill isn't part of my formal operating model of the company," Healey said.
It would take "a very large and sustained shift" in uranium prices for Healey to believe the mill will be built, he said.
jhanel@durangoherald.com
A NEW WAY TO DO NUCLEAR
GARETH COOK, NEW YORKER MAGAZINE JUNE 13, 2013
In February of 2010, Leslie Dewan and Mark Massie, two M.I.T. students, were sitting on a bench in a soaring marble lobby under the university's iconic dome. They had just passed their Ph.D. qualifying exams in nuclear engineering, and were talking about what to do next. This being Cambridge, they began to muse about a start-up. By the end of their conversation, they'd decided to design their own nuclear reactor. Even as start-up concepts go, it was pretty weak. Constructing a nuclear power plant is not like tossing together a ninety-nine-cent app, and the industry is not an obvious one to try to disrupt. Nuclear engineering is a complex and potentially dangerous field that drives international conflicts. Dewan and Massie would need money and an abundant amount of patience. Another flaw in their scheme: they didn't actually have an idea for a new and better nuclear power plant.
Three years later, Dewan and Massie have a company, called Transatomic, with a million dollars in funding, an impressive board of advisers, and a vote of confidence from the Department of Energy, which recently awarded the pair first prize in their Future Energy innovation contest. Russ Wilcox, a co-founder of E Ink, has joined as C.E.O. and resident grownup. In the months after their first conversation, Dewan and Massie drew up a design for a nuclear reactor that is small, relatively cheap, and "walk-away safe": even if it loses all power, it cools on its own, avoiding a Fukushima-style meltdown. Theoretically, the reactor can put out as much electric power (five hundred megawatts) as a standard coal plant without belching carbon into the atmosphere. It can also run on nuclear waste, generating power even as it relieves another environmental burden. "We had this sense that there are so many unexplored aspects of nuclear technology," Dewan said. "We knew that there would be something out there that would work, and would be better."
Dewan is twenty-eight and the kind of person who fits right in at M.I.T.: she is dubious of received wisdom, fond of building, and unabashedly geeky. Growing up outside Boston, she always knew that she wanted to attend school there; as an undergraduate, she learned of an archeological debate regarding the seaworthiness of Ecuadorian balsa rafts, so she built one and sailed it down the Charles River with a crew of six. To help recruit students to her dorm, she constructed a My Little Pony Trojan horse that rolled on casters and comfortably seated eight. (It sadly passed away in its prime: papier-mâché, rain.) Her father, David, an M.I.T. grad himself, gave her a credit card when she left for college, and for the first two years, he said, "the largest expense category by far was Home Depot."
When I met Dewan on campus recently, she was stylishly dressed in a black herringbone blouse, jeans, and silver flats. Her long brown hair was pulled back in a loose braid. She laughed easily and encouraged me to stop her if, in her enthusiasm, she veered into jargon.
"A nuclear power reactor is just a fancy way of boiling water," she began. Nuclear fuel typically contains uranium-235, a massive and slightly unstable atom famously capable of sustaining chain reactions. Under the right conditions, its nucleus can absorb an extra neutron, growing for an instant and then separating into two smaller elements, releasing heat and three neutrons. If, on average, at least one of these neutrons splits another uranium atom, the chain continues, and the fuel is said to be in a critical state. (Criticality has to do with the concentration of uranium, and whether the neutrons are bounced back toward the fuel. A Ph.D. in nuclear engineering is helpful for understanding the concept, as is this video of ping-pong balls mounted on mouse traps.) Water is pumped past the heat source and becomes steam, which then turns turbines, generating electricity.
Traditional nuclear power plants, however, come with two inherent problems. The first is the threat of a meltdown. Even after a reactor is shut off, the fuel continues to generate some heat and must be cooled. Dewan compares it to a pot on a burner that just won't turn off; eventually, the water boils over, and the pot gets scorched. If a plant loses all electric power, it can't pump water past the fuel, which gets hotter and hotter, leading to disaster.
The second problem facing traditional plants is that the fuel must be manufactured in long rods, each encased in a thin metal layer, called cladding, that deteriorates after a few years. The rods then have to be replaced, even though the fuel inside is still radioactive, and will remain so for hundreds of thousands of years. Unsurprisingly, nobody wants this trash in their backyard.
Dewan and Massie's design seems to solve both problems at once. It's based on a method that worked successfully at the Oak Ridge National Laboratory, in Tennessee, in the nineteen-sixties. Called a molten salt reactor, it eschews rods and, instead, dissolves the nuclear fuel in a salt mixture, which is pumped in a loop with a reactor vessel at one end and a heat exchanger at the other. In the vessel, the fuel enters a critical state, heating up the salt, which then moves on to the heat exchanger, where it cools; it then travels back to the vessel, where it heats up again. Heat from the exchanger is used to make steam, and, from this, electricity. At the bottom of the reactor vessel is a drain pipe plugged with solid salt, maintained using a powerful electric cooler. If the cooler is turned off, or if it loses power, the plug melts and all of the molten salt containing the fuel drains to a storage area, where it cools on its own. There's no threat of a meltdown.
To explain the second trick—modifying the reactor to run on nuclear waste—Dewan explained a key subtlety of nuclear physics: a neutron can only split an atom if it is moving at the right velocity, neither too slow nor too fast. Imagine cracking eggs: if you bring the egg down too softly on the lip of a mixing bowl, it will not break. In the bizarre world of atomic physics, the egg will also fail to break if struck too hard. To keep a uranium chain reaction going, engineers employ materials that slow neutrons to exactly the speed required to split uranium-235. The Transatomic reactor uses a different set of materials, slowing neutrons to the velocity needed to cleave uranium as well as other long-lived radioactive elements in nuclear waste, breaking them down and releasing their energy. Transatomic can crack plutonium, americium, and curium. Any egg will do.
The environmental advantages are huge. There are no rods to fall apart, so the reactor can keep working on the uranium. (This was proven at Oak Ridge.) And the Transatomic reactor can also work off the radioactive byproducts, gleaning more energy and substantially reducing both the amount and radioactivity of the waste. Today's nuclear power plants extract about three per cent of the fuel's available energy, while Transatomic wrings out more like ninety-six per cent, according to computer simulations carried out on industry-standard software.
Transatomic faces a challenging climb. The company hasn't built anything yet; there is always the danger of a inhibitive engineering problem emerging. If, for example, the corrosive salt fuel severely limits the life of the heat exchanger, the reactor could prove too expensive to compete commercially. The most daunting obstacle, though, is the United States government: it is exceedingly difficult to get permission to build a demonstration reactor, no matter how good the idea. In many industries, companies trying to do something hard face what investors call the "valley of death": that long, financially barren stretch between proving a concept with a bit of seed money and taking the first commercial steps. Ray Rothrock, a prominent venture capitalist who is an investor in Transatomic and a partner at Venrock, told me that, in the case of nuclear energy, "the valley of death might be a Grand Canyon."
The accidents at Three Mile Island, Chernobyl, and Fukushima are partly to blame, but so is a flaw in the way we approach risk. When nuclear power plants fail, they do so dramatically. Coal and natural gas, through air pollution, kill many more people every year, but the effects are diffuse. One recent paper estimated that nuclear power has prevented 1.84 million air-pollution-related deaths globally. Nobody died at Three Mile Island.
Attitudes are shifting, though. Chernobyl melted down when Dewan was one year old, and the Three Mile Island accident unfolded before she was born. For her generation, the defining environmental horror is not Fukushima but the inherited, ongoing catastrophe of climate change. Put aside emotions, and certain facts are not in dispute. The planet is going to need a lot more power. Engineers have not yet found a way to substantially scale up wind and solar power. Oil and gas contribute to climate change and air pollution. Within the nucleus of each atom, there are huge amounts of energy, and humans have only begun to explore the ways in which it can be tapped.
There are signs that we are moving toward a pro-nuclear moment. A new Robert Stone documentary, "Pandora's Promise," about the green case for nuclear power, is in theatres now. (Michael Specter wrote about the film for today's Daily Comment.) More students are entering nuclear degree programs. Transatomic is just one of several nuclear power start-ups, including a Bill Gates venture called TerraPower. My time on the M.I.T. campus made it evident that more are undoubtedly on the way.
After our interview, Dewan and I stepped out for a walk. It was one of the first hot days of the year. The students were out, in backpacks and shorts. She slipped on a pair of sunglasses, and we strolled by a Alexander Calder sculpture. "I've always thought of nuclear as something that's good for the environment," she said. "I worry about my polar bears."
License approved for construction of uranium mill
ALEXANDRA TILSLEY, Associated Press, Thursday, April 25, 2013
DENVER (AP) — After a lengthy and contentious approval process, Colorado on Thursday granted a license for construction to begin on the first new uranium mill in the U.S. in more than 30 years.
The Colorado Department of Public Health and Environment issued Toronto-based Energy Fuels a radioactive materials license, clearing the way for the creation of the Pinon Ridge Mill in western Colorado's Montrose County.
Pinon Ridge will transform uranium ore from mines into uranium oxide, which will be sent out of state to be turned into fuel for nuclear reactors.
That doesn't mean construction is imminent. Energy Fuels spokesman Curtis Moore said the company is waiting for the price of uranium to rise. Currently, Moore said, uranium is priced at about $40 per pound, down from about $72 per pound before the disaster at Japan's Fukushima Plant in 2011.
The spot price of uranium was more than $135 a pound when Energy Fuels announced plans for the mill in 2007.
The Pinon Ridge Mill is expected to process 500 tons a day of uranium and vanadium, which is used in steel alloys and high-tech batteries. The mill will primarily process ore from mines in Gateway, Colo., and La Sal, Utah, according to CDPHE documents.
Energy Fuels also plans to open or reopen a number of Colorado mines, Moore said. Those mines are all small — perhaps a few hundred acres in size — and are mostly in areas that have been mined previously.
"These are historic mines, historic mining districts. These are not pristine wilderness districts," Moore said.
Colorado originally authorized the mill in 2011, but the decision prompted appeals from a handful of activist groups. A Denver judge eventually invalidated that license after finding that the state did not hold formal public hearings.
This time around, the state hosted a six-day hearing to allow for public comment and cross-examination of witnesses. But at least one of the groups that protested the decision in 2011 is still wary of the proposed mill.
"It appears the state did not take into consideration all the evidence presented at the hearing, and they went ahead and issued the same decision documents," said, Hilary Cooper, executive director of the Sheep Mountain Alliance, the grassroots organization that spearheaded opposition to the initial license decision.
Cooper said she is still reviewing the decision from CDPHE but hasn't ruled out appealing parts of it. She is especially concerned about what she says are "encouraging words for why they want a radioactive waste dump there and how it would help the state."
Warren Smith, community involvement manager for the Hazardous Materials and Waste Management Division of CDPHE, said importing radioactive waste is not allowed under the license. He notes that waste produced by the mill will be stored in underground cells designed to last at least 200 years.
The license carries a number of other environmental safeguards, including requirements that Energy Fuels monitor groundwater for contamination and install fences and wires to keep wildlife away from areas that might have radiation.
The license itself is subject to periodic review and must be renewed whenever there is a change to operation procedures or key personnel. Additionally, the CDPHE plans to designate at least one staff member whose priority will be monitoring and inspecting the mill.
Montrose County Commission David White said that most area residents seem assured that the plan is environmentally sound and are excited about the economic possibilities. Once constructed, the mill is expected to create at least 85 jobs, with up to 400 jobs generated by opening additional mines and increasing economic activity, according to Moore.
CDPHE's environmental analysis also notes that 88 percent of the land within five miles of the proposed site is undeveloped and administered by the U.S. Bureau of Land Management.
Activists Bid to Force Uranium Mine Cleanup Fails
by Joe Hanel, The Durango Herald 4/18/13
DENVER – Environmentalists failed in their attempt Wednesday to force the cleanup of several long-dormant uranium mines on the Western Slope.
Decades ago, Colorado's uranium belt north of Dove Creek and west of Telluride provided high-paying jobs and much of the fuel for the country's early nuclear-weapons arsenal. But the mines have been mostly shuttered since the early 1980s, with only brief production from a few mines from 2004 to 2006.Activists at the Information Network for Responsible Mining say it's time to clean them. They targeted two companies – Cotter Corp. and Energy Fuels – to ask state mining regulators to deny them permission to put their mines on a five-year inactive status.But the Mined Land Reclamation Board voted 4-2 Wednesday to allow the companies to go on inactive status, which means they will not have to commence cleanup.Jeff Parsons, a lawyer for INFORM, argued that state law says "in no case" should a mine be allowed to sit dormant for more than 10 years before it has to lose its permit and begin cleanup. Cotter owns four mines that have not produced ore since about 1981, company officials testified Wednesday."The fact that they've been given this exceedingly generous 30-year gap needs to end," Parsons said.
Parsons argued that state mining regulators have been getting it wrong for decades by letting mining companies maintain their permits even though they aren't producing ore.
Members of the mining board conceded that Parsons might have a point, but they didn't want to revoke permits that the state had granted and has honored for years.
"I think to retroactively go back and pull the rug out would be very damaging to their people," said Tom Brubaker, a member of the mining board.
INFORM now has the option to sue the mining board, but Parsons said it's too early to say if his group will go to court.
A federal judge's order has blocked all uranium mining in Southwest Colorado since 2011, when he found the government didn't properly study the environmental effects of leasing public lands to uranium companies.INFORM pressured state mining regulators to tell uranium companies that they need to put their mines on inactive status, known as temporary cessation, because mining hasn't occurred for more than a year.
INFORM then asked the mining board to deny the temporary cessation permits for Cotter and backdate them for Energy Fuels, which would have the effect of forcing the mines to begin cleanup sooner.
Piles of uranium waste rock outside some of the mines threaten to pollute nearby water sources, INFORM activists say.
But Cotter officials said they keep the mines clean."Cotter is on board and committed to doing reclamation on each of these properties," said Glen Williams, the company's vice president of production.Cotter last produced from two of the mines in 2006, pulling around $13 million worth of ore from them, Williams said.
However, even without the federal judge's injunction on mining, Cotter would not be mining right now, he said."I doubt that we would be with the price where it is right now. It's forecast to go up in the next two or three years," Williams said.
Cotter owns half a dozen mines in Southwest Colorado. Energy Fuels has been buying up mines around the Colorado Plateau. The company wants to build a new uranium mill in the Paradox Valley, although last year it bought a mill in Utah to process its ore.On Tuesday, INFORM filed similar protests against Gold Eagle, a small mining company owned by state Rep. Don Coram, R-Montrose. Coram's mines will be the subject of a Mined Land Reclamation Board hearing as soon as May.
Energy Dept. Backs Uranium Mining In Western Colorado
March 15, 2013 5:36 PM
GRAND JUNCTION, Colo. (AP) — The U.S. Department of Energy is again proposing opening up 25,000 acres of land in western Colorado to uranium mining. The department released the proposal Friday for 31 tracts it manages in Mesa, Montrose and San Miguel counties.
The area helped supply the uranium used to develop the first U.S. atomic bombs that ended World War II. But the mining boom collapsed with the end of the Cold War and the problems facing nuclear energy starting with Three Mile Island in 1979.
A federal judge in 2011 blocked the energy department's plans to relaunch mining there, saying it needed to conduct a detailed analysis of the plan and take public comment.
The energy department will hold hearings on the proposal during the week of April 22 in Grand Junction, Montrose, Telluride and Naturita.
(© Copyright 2013 The Associated Press. All Rights Reserved. This material may not be published, broadcast, rewritten or redistributed.)
Rift Widens Over Mining of Uranium in Virginia
by Trip Gabriel New York Times January 19, 2013
CHATHAM, Va. — In a landscape of rolling pastures and grazing cattle, Stewart East stepped from his pickup truck with a Geiger counter. He pointed it at a puddle filled by recent rains, and the instrument erupted in scratchy feedback.
"This is the top of the deposit," said Mr. East, an employee of a company that wants to mine one of the largest lodes of uranium in the United States, which happens to be found here in southern Virginia.
A fight over whether to drill beneath the oak hedgerows, an undertaking that would yield 1,000 jobs and a bounty of tax revenue in addition to nuclear fuel, has divided the region. The bitterness is reflected in competing lawn signs that read "No Uranium Mining" and, on the other side of the road, "Stop whining. Start mining."
Now, after years of government reports and hundreds of thousands of dollars in political donations that included a trip to France for state lawmakers, the issue has reached the crucible of Virginia's General Assembly.
Bills introduced last week would lift a moratorium on uranium mining at the site here, known as Coles Hill. Political supporters say that the mining would bring economic benefits and that risks from radioactive wastes, or tailings, can be safely managed. Opponents fear the contamination of drinking water in case of an accident, and a stigma from uranium that would deter people and businesses from moving to the area.
The politics of the issue do not divide neatly along party lines. Opponents include most state lawmakers from the region, all of whom are Republicans. A prominent supporter is the minority leader of the State Senate, Richard L. Saslaw, a Democrat, who lives in the northern suburbs. Asked about buried uranium tailings that remain a risk for hundreds of years, Mr. Saslaw, who is known for unguarded statements, said in a radio interview, "I'm not going to be here."
Many lawmakers in the Republican-controlled General Assembly seem to be looking to Gov. Bob McDonnell for guidance.
But Mr. McDonnell, also a Republican, pointedly indicated on Tuesday, when the last research report he requested arrived, that he might not take a position at all. The governor will review the findings "before deciding whether or not to take any recommendation on uranium mining," said Jeff Caldwell, a spokesman for Mr. McDonnell, who is thought to be considering a run for the presidency in 2016.
Proponents of extracting Virginia's uranium, worth an estimated $7 billion, argue that national security demands more domestic mining, because 92 percent is imported. Mr. McDonnell used that same argument to push drilling for oil and gas off Virginia's coast (now blocked by the Obama administration).
Supporters are disappointed and perplexed by Mr. McDonnell's cautious stance so far, given that he once vowed to make Virginia "the energy capital of the East Coast."
A spokesman denied that the governor was motivated by a political calculus over his national reputation. "He's focused on public health and safety and smart public policy. That's it," said J. Tucker Martin, Mr. McDonnell's communications director.
A National Academy of Sciences report in 2011 stopped the momentum in last year's General Assembly for lifting the ban, imposed three decades earlier in the wake of the Three Mile Island nuclear plant accident. The report warned of "steep hurdles" to safe mining and "significant human health" dangers if a capped tailings pile leaks because of the state's "frequent storms."
After a follow-up report ordered by the governor, the Virginia Commission on Coal and Energy, a group of 13 legislators, voted to clear the way last month for lifting the ban in the legislature.
Patrick Wales, the project manager for Virginia Uranium, the mine developer, said he shared in the concerns for safety. "My son plays in these creeks," Mr. Wales said. He said improvements in tailings storage have "largely eliminated" the environmental hazards associated with reckless uranium mining in the West through the 1970s.
To influence lawmakers, Virginia Uranium has poured more than $600,000 into campaign contributions and lobbying since 2008, according to public records. For the current 45-day legislative session in Richmond, it has retained 20 lobbyists.
The opposition, made up of a coalition of environmental groups, the Virginia Farm Bureau and cities downstream from the mine site, has also spent generously on lobbyists.
"By now, members are running and hiding" in the Capitol when they spot a lobbyist, a legislative aide said.
In 2010 and 2011, Virginia Uranium paid $122,000 total to fly about two dozen members of the General Assembly to France to visit a tailings storage site, which critics quickly labeled a junket. The sponsor of the Senate bill that would lift the uranium ban, John C. Watkins, was among those traveling.
"There is nothing in life that is 100 percent guaranteed," Mr. Watkins said of the safety concerns of opponents, adding that he respected those concerns. His bill would direct the state to write regulations for mining, including protecting groundwater, a process that could take several years. "We are going to employ the best engineering, the best technology, the best science" to prevent contamination, he said.
In south-central Virginia, many officials have come out in opposition, most recently the Chamber of Commerce of Danville and Pittsylvania County, where Chatham is.
Delegate James E. Edmunds II, a Republican, said that in the event that radiation leaked into the groundwater, his district would be one of the first affected. "There's no waiting for a big rain to clean it up," he said. "I'm not going to have that as my legacy."
The issue has turned many of the region's elected Republicans, the party of "drill, baby, drill" and property rights, into mining opponents.
Officials described wrestling with their desire to bring jobs to an area facing high unemployment and whose tobacco and textile industries have collapsed. "It's been very divisive, very difficult," said Delegate Donald W. Merricks, who represents Chatham and opposes the mine.
In Chatham, a quaint town anchored by an 1853 courthouse with fat white columns, the nerves of many residents are so frayed that they would not say which side they were on for fear of angering neighbors.
But at Pat's Place, a lunch counter on South Main Street, Jason Hicks, the 38-year-old owner, was not so shy. "I think it would be a good thing," said Mr. Hicks, whose business has not fully recovered from the recession. "The county is starving for jobs. With that coming in, it would pick up the town a whole lot."
Wanda Doss, 56, a clerical worker leaving Pat's, said: "I'm afraid of cancer down the road and polluted water. You have a flood, and it's going to get in the water system."
Informal vote counters in the General Assembly said the House, where Republicans hold a supermajority, is inclined to say yes to mining. The State Senate, with Democrats and Republicans each holding 20 seats, is considered too close to call.
Even if Mr. McDonnell does not weigh in, his lieutenant governor, William T. Bolling, a Republican, may exert an influence; he casts the deciding vote in the event of a tie in the Senate. Thwarted by his party in his quest to become its nominee to replace Mr. McDonnell this year, Mr. Bolling has hinted that he might run as an independent.
He recently said he opposes uranium mining.
Passionate Opinions Voiced at Uranium Mill Hearing
by Amanda Brandeis KREX News Room November, 13, 2012
NUCLA, Colo. Dozens of Western Slope residents were in Nucla on Monday providing their opinions on whether or not a uranium mill should be built in the Paradox Valley.
The company looking to build the mill, Energy Fuels, was granted a license in 2011 to do so, however, several parties filed a lawsuit to stop it. In a court ruling issued June 13 Denver District Judge John McMullen found that the state had conducted an unlawful review process when it granted Energy Fuels a radioactive materials license and denied the public its right to a formal, adjudicatory hearing.
One woman quoted the Navajo's as she expressed her opposition to the Pinon Ridge Uranium Mill, saying the yellow monster should not be taken out of the ground. She also added, "A rumor that there's radiated dust on the east slopes would turn, in my opinion, Telluride, Rico, Placerville and Ridgway into ghost towns."
Other folks agreed. Janet Johnson, who's lived in Grand Junction here entire life, said, "When we can look back at what happened, [there's] patterns of cancer, patterns of birth defects in all the mill towns."
However, the overwhelming majority of residents who would live just miles away from the mill want to see it built.
Naturita resident Bob Roberts, said, "The grocery stores, the restaurants … everyone will benefit from having the influx of people."
Many oppose the mill because of the past.
"We felt that we were very important to the world because of the Cold War effort we were making. What we've learned from that is that it actually had a lot of deadly repercussions," said Johnson.
Some also said they believe the Canadian company building it, Energy Fuels, doesn't have locals' best interests in mind.
"I do feel certain statements have been made that are not representative of the actual science. And I don't think a public can make an informed decision without being fully educated on those issues."
However, locals and others in favor want growth for the nearby communities.
"Please approve this mill and let this valley get back to work," said one man who spoke.
Dianna Reams, the president of the Nucla-Naturita Chamber of Commerce, is in favor of the mill. She said it will, "Allow us to improve our housing, improve our services. The ease and ability to just live here without it being so difficult. Currently we're 100 miles from a pair of socks."
Many left town when the old uranium mills went out of business. Current residents believe a new mill with modern regulations could build the community back up.
Reams said, "We have the ability to work and live with the potential risks and know how to minimize them given our history."
The ultimate decision will be in the hands of the Colorado Department of Public Health and Environment.
Community involvement manager for the Colorado Department of Public Health and Environment, Warren Smith, said, "What are the local wind patterns, what is the local traffic pattern, what kind of cell phone coverage and emergency services are there?"
In the upcoming months decision makers will have hundreds of comments to sift through before deciding whether or not to keep the uranium in the ground or take it out.
They have until April to make the tough decision. They will either deny the license, approve it or approve it with conditions.
The uranium industry is making a come back in Western Colorado
by Brian Shlonsky NBC11 News February 6, 2012
GRAND JUNCTION, Colo (KKCO) –The uranium industry is making a come back in Western Colorado. A new company plans to open two mines in Montrose County in the next 18 months. The company says it will bring jobs.
When uranium mines were first opened, the government had no safety regulations, and miners were exposed to harmful radon gas, many still suffering from health problems today.
Now regulations are strict, and ventilation processes keep workers from being exposed.
But these new workers, as well as many former miners, aren't covered under federal acts that provide compensation and medical benefits.
"I've never been more than two days in 44 years without hives," former uranium worker Reed Hayes said.
But Hayes didn't always have hives. While working in a uranium mill in Moab, Utah, Hayes had an accident.
"(I) dropped into a 12 foot tank with nitric acid, sulfuric acid."
Since that day, he's paid over $20,000 in medical expenses, first diagnosing his problem, and now trying to cure it.
"I've taken a truckload of Benadryl, I've taken a truckload of Allegra," he said.
But under two separate acts that give compensation to uranium workers, Hayes isn't covered.
Only miners who worked from 1942 to 1971 are covered, something one Grand Junction lawyer is working to fix.
"We still have a big gap in coverage as far as the law is concerned as far as post 71, so we need congress to enact legislation that will protect these individuals," attorney Keith Killian said.
Until new laws are passed, miners who will work in the new mines in Montrose won't be covered.
But AMICOR says strict government regulations will keep today's uranium miners safe.
"We have to ventilate these mines to the point that there's less radon where these miners will be working then there probably is in houses in Grand Junction," AMICOR president and CEO George Glasier said.
Killian says either way, there needs to be a change in the laws to cover uranium workers.
"When they say this time it's going to be clean, this time it's going to be safe, why not have a safety net in case they're wrong," he said.
Killian says even knowing the possible dangers, many of his clients, former uranium miners who are now sick, would go right back into the mines.
Even Hayes, who just last week had painful hives break out in his eye
(reporter question) "If you were physically able, would you go back to work in a new uranium mine?"
"Yes, I would," Hayes said. "It's a cheaper energy, it's a clean energy. It would create a lot of jobs."
There is legislation pending in the U.S. senate. Senator Mark Udall is one of the sponsors. It would cover uranium workers past 1971, including miners who would work in the two Montrose sites.
In December, a new act passed that gave coverage to workers from 17 mill cleanup sites, one right here in Grand Junction.
Killian says this means the government is taking steps in the right direction to help protect uranium miners.
AMICOR says it will bring about 40 jobs to Montrose, and it plans to open its headquarters right here in Grand Junction.
Southside split on uranium-mining proposal
by Rex Springston
Richmond Times Dispatch, Jan. 23, 2012
CHATHAM – Ron Brown, co-owner of the Chathamooca coffee shop, says a proposed Pittsylvania County uranium mine could be good for the region and country.
"You have to take some risk" to find new energy sources, Brown said. Otherwise, the U.S. runs the risk of becoming a "second-rate nation."
But next door to the east, in Halifax County, former nurse Sue Bailey said residents are a conservative lot who don't take kindly to pollution flowing their way.
"People don't much like change," Bailey said. "They don't like anything that threatens their way of life."
Pittsylvania and Halifax in Southside Virginia share a lot — rolling green pastures, old tobacco barns and the scenic Banister River among them.
By most accounts, however, Pittsylvania is split over the mine proposal, while Halifax is a hotbed of opposition. The two counties exemplify the uranium debate — support for jobs and energy versus concerns over radioactive waste.
The debate will go on at least another year. Gov. Bob McDonnell on Thursday ordered a state study of the mine site, to be done in time for the 2013 General Assembly.
McDonnell has often stated support for energy sources from nuclear to wind. But "we must be certain that uranium mining can be conducted safely and responsibly," he said.
In Pittsylvania, population 63,500, a lot of people keep their opinions to themselves. "You don't bring it up because this is such a hot topic," Brown said.
Even the county's Board of Supervisors has taken no position beyond saying the mine would have to be safe.
Halifax, population 36,240, isn't so reticent. Political leaders and residents have expressed grave concerns over the mine. Halifax sees itself as downriver and downwind, in a position to suffer ill effects while reaping few benefits.
"We feel like we are right in the conduit of contamination," said Jean Bainbridge, Bailey's mother.
* * * * *
At Coles Hill, a historic family farm northeast of Chatham, Patrick Wales turned on a modern Geiger counter — technically a gamma spectrometer — which clicked contently for a few seconds before humming like a high-tech mosquito.
Like a prospector in countless movies, Wales had struck pay dirt — a deposit of uranium so remarkable that brown granite rocks laced with the radioactive metal lie about the handsome cow pasture.
"This is a very localized spot where the uranium actually does come to the surface," Wales said.
A native of Danville to the south, Wales is project manager for Virginia Uranium Inc., the company that wants to mine the 59,500-ton, $7 billion deposit. About 145 miles southwest of Richmond, it is considered the largest undeveloped uranium deposit in the U.S.
People have known about the buried treasure for decades. In the early 1980s, a joint venture between Marline Uranium Corp. and Union Carbide proposed mining it. Virginia imposed a mining ban in 1982 to study the idea.
In the wake of falling uranium prices and the 1979 Three Mile Island partial meltdown, the mining proposal died. But Virginia's mining ban remained.
Virginia Uranium wants the General Assembly to lift the ban. The issue was expected to be a hot one in the current session, but McDonnell's action pushed it back to 2013.
The company wants to create the mine as well as a mill where the uranium would be separated from rock. The operation would create "yellowcake," a sandy-looking form of uranium that would go outside Virginia for processing into fuel for nuclear power plants.
Opponents say the operation could pollute streams such as the Banister, which serves boaters and anglers and flows into the drinking-water supply of about 1 million people in Hampton Roads.
Virginia Uranium says the mine and mill would employ more than 300 people and pose minuscule risks.
At the company's headquarters in Chatham, Wales passed around a brown, softball-size rock containing uranium. Opponents rally to slogans like "Hell no, we won't glow," but Wales said most people don't realize how little risk uranium in this form poses.
"We're fighting 'The Simpsons,' " Wales said. "Most Americans know everything they do about the nuclear industry from Homer Simpson," the TV cartoon character who is not above tossing a stray piece of nuclear waste out of his car and into the street.
"All things nuclear are not the same," Wales said. "That rock sitting there in front of you is not the same as spent fuel that comes out of a reactor because, if it was, we would all have been done by now."
* * * * *
The main force behind Virginia Uranium is Walter Coles Sr., 73, a former U.S. Foreign Service worker and Army officer who served two combat tours in Vietnam. A courtly man with red hair going to gray, he is the company's president and CEO.
The mine would be on Coles Hill, his family's longtime property and a former tobacco plantation.
Standing outside his three-story Georgian-style house built in the early 1800s, Coles said he wants the uranium operation to be not just a mine but also a place where land and history are preserved.
"I'm an environmentalist, just as much as any of (the opponents) are," Coles said, "except I don't talk about it. I execute environmental initiatives" such as fencing his cattle out of streams and providing them water pumped into tanks by solar power.
Thirty-one Virginians were among the company's first investors. Canadian investors hold about a 49 percent share, Coles said.
Nearly $40 million has been invested in the company, which has spent more than $20 million on land acquisitions, test borings and other expenses, the company says.
The uranium operation would occupy a small portion of the company's 3,500-acre site.
* * * * *
The Banister River runs within 2 miles of the mine site. The town of Halifax lies along the river 22 miles downstream.
When you drive into Halifax from the west, you are greeted by stately homes and a handful of front-yard signs that say "No Mining."
One of those homes belongs to Jack Dunavant Jr., a Halifax Town Council member and civil engineer who fought the uranium proposal in the 1980s and is fighting it now. His property backs up to a lake formed in the Banister.
Research shows that uranium exists along much of the eastern flank of the Blue Ridge Mountains, Dunavant said. If Virginia lifts the ban, mining could occur in places including watersheds leading to the James River and Richmond, he said. "We feel like this is a statewide issue."
Virginia Uranium says opponents raise the specter of widespread mining to scare people into agreeing with them. A National Academy of Sciences report last month said Pittsylvania is the only economically attractive deposit in Virginia.
That's only because other sites haven't been sufficiently studied, Dunavant said.
In a lot of ways, the issue comes down to trust — and fear.
"We have committed to building the safest uranium mine in the world," said Virginia Uranium's Wales.
Dunavant's response: "Hooey."
rspringston@timesdispatch.com (804) 649-6453
Uranium on rise as dust settles on Fukushima
by Peter Ker
WAtoday, March 10, 2012
As the Friday afternoon shadows grew longer, Michael Jones thought the $10 million deal was in the bag.
The Impact Minerals boss had spent months negotiating a farm-in to the company's uranium deposit in Botswana, and finally the planets looked set to align.
"We were on the verge of what would've been a significant deal for us," he said, declining to name the suitor. "They were going to leverage off their share price for the cash involved in that deal."
Advertisement: Story continues below
A Greenpeace activist outside Japan's Prime Minister Yoshihiko Noda's official residence. Photo: Reuters
But, just as the working week was drawing to a close that March afternoon, the deal suddenly changed.
Seven towering waves 15 metres high smashed into the eastern coast of Japan, claiming thousands of lives, homes and towns.
A nuclear power station was famously among the collateral damage and, while he was safe in Perth, Jones knew that he too would be affected by the catastrophe.
"I thought this is just gonna be a disaster for us," he recalled.
With a partial meltdown in progress at the Fukushima power station, the uranium sector would soon be swamped by the killer tsunamis, and Impact's Botswana deal was swept away with it.
"It basically disappeared over that weekend," Jones said.
A year on, the Fukushima disaster continues to weigh heavily on the industry, but an increasing number of investors believe the time is right to wade back into the uranium sector.
It's no secret that uranium stocks fell off a cliff following the Fukushima failure. More than $1.5 billion was wiped of the value of ASX-listed uranium plays on the first day of trading after the disaster.
Paladin Energy and ERA lost more than $1 billion of that and within six months both companies – aided by troubles in Europe and a few self-inflicted wounds – had shrunk to barely 20 per cent of their former selves.
The spot price for uranium fell sharply, and a round of impairment charges swept through the industry.
But the impact was most profound at the junior end of the market, where the fallout from Fukushima changed companies.
In an unfortunate collision between marketing and timing, Renaissance Uranium listed just three months prior to Fukushima as a "pure-play" uranium stock. Within months those ambitions had changed, and managing director David Christensen now describes the company as a "broad based minerals exploration company".
Renaissance is not the only uranium play now scouring its tenements for traces of other minerals to help pay the bills until uranium recovers.
Prior to Fukushima, Thundelarra Exploration had been devoting about 75 per cent of its time and money to developing uranium assets, but these days it spends more time talking about copper and gold.
"We have scaled right back on uranium … the company will be spending 10 per cent or 15 per cent of its effort on uranium this year and the rest would be predominantly copper and gold," said Brett Lambert, who stood down as managing director of Thundelarra this week. "From a technical perspective it's not the right thing to do but from a market reality it's the only way to go forward."
The trend repeated through the many company presentations at last month's Paydirt uranium conference in Adelaide, prompting one industry veteran to quip that copper and gold had never before enjoyed so much airtime at a conference devoted to uranium.
Many analysts and funds managers believe the punishment handed out to the uranium sector after Fukushima was overly severe.
Martin Place Securities keeps an index of 26 ASX-listed uranium stocks, which excludes the diversified majors like Rio Tinto and BHP Billiton in a bid to get an even purer account of movements in the uranium sector.
MPS research head Greg Barns said the combined enterprise value of the index was $11.4 billion in February 2011, yet by October the same set of companies were only worth $4.5 billion: an erosion in value of close to 60 per cent.
Over that same period, the uranium spot price fell by 32 per cent, while the long-term uranium price – considered the most relevant guide given it is the benchmark at which most suppliers sell their product – fell by closer to 15 per cent.
Barns said claims of an over-reaction from investors become even more compelling when you consider that many of those companies have continued drilling since Fukushima and can now point to larger, better understood, deposits of uranium in the ground.
"Given there was an increase in resource over that period that makes them very, very cheap right now. It's like David Jones having a fire sale."
One of the ironies about 2011 becoming an annus horribilis for uranium stocks is that, aside from Fukushima, it was a year of encouraging regulatory reform for the sector in Australia.
The federal Labor Party relaxed its opposition to exporting uranium to India, and approvals were also finalised for mining the world's largest uranium deposit at Olympic Dam in South Australia. Final approval from the BHP board is the last hurdle.
The trend has continued into 2012, with NSW planning to overturn a 26-year ban on uranium exploration, and the West Australian Labor Party also appears to be softening its stance against uranium mines.
Beyond Australia, the regulatory reaction to Fukushima was a mixed bag. Decisions by Germany and Switzerland to accelerate the decomissioning of their ageing reactors (20 in all) attracted much publicity, despite the fact the resulting gap in power supply may be filled by imported nuclear power. Italy also voted against reviving its nuclear industry, dormant since 1987.
But faith has proved more resilient elsewhere. Japan is still operating two of its 54 reactors and will decide soon whether to restart those made idle after the Fukushima.
Japan is creating a new nuclear watchdog and has ordered power companies to conduct new "stress tests" that must be passed before reactors can be restarted.
Pressure for a restart is mounting from Japanese business groups who want more reactors working ahead of the northern summer in a bid to avoid the electricity rationing experienced last year.
Earlier this month, US regulators approved the first new nuclear power station in more than 30 years, while pro-nuclear governments in France and the UK announced a new pact to jointly foster nuclear power development.
While those sorts of news snippets tend to dominate media coverage, the most important decisions are being made in the developing world, where, according to the International Energy Agency, 61 reactors are under construction in 13 countries. That represents more than 90 per cent of the reactors under construction worldwide.
The portrait of nuclear intent looms even larger if the number of "proposed" reactors is taken into account.
The IEA says there are 38 nations proposing to build reactors and, if all keep to their published plans, the number of reactors will swell from 434 to 820 by 2030.
China is the driving force, with 27 reactors under construction and plans to build a similar number again between 2015 and 2020.
Approvals for that second tranche are on hold pending a review of the Fukushima failure and, while the findings have not been published, they are expected to declare that China's nuclear build must go on. An official was quoted this week as saying China was "very likely" to approve new reactors "this year".
Aggressive expansion in China, Russia, Korea, India and the UAE is the most important of several "fundamentals" that make the uranium bulls confident the sector will rebound.
The story is built upon a notion that nuclear will be the electricity source of choice in a future where nations will want energy sources free of greenhouse gas emissions.
The pitch is strengthened by the imminent demise of a program that converted old nuclear weapons into fuel for civil nuclear power plants.
Created by the US and Russia at the end of the Cold War, the program is expected to end next year, meaning about 10 per cent of the current nuclear fuel supply will disappear. Another factor expected to stoke demand is the 2011 slump in uranium prices: the depressed market conditions have meant the development of new mines has slowed, threatening an imbalance between supply and demand.
JPMorgan believes this could push up spot price for uranium by more than 60 per cent by 2014, and a recent survey of five analysts predicted a 15 per cent rally in the spot price this year alone.
BHP's plan to expand Olympic Dam has long stood as a bogyman over the industry, threatening to flood the market and pull down prices. But most analysts believe the long development times on that project mean uranium will not be produced there until 2019 and even then haphazardly.
Several organisations with the luxury of investing on long-term horizons – Chinese state-owned enterprises and major miners like Rio Tinto – seem convinced by the uranium bulls, having taken advantage of the Fukushima downturn to seize on uranium assets.
As the spot price was hitting its lowest point last year, Rio Tinto won an aggressive bidding war for a modest-size deposit owned by Canada's Hathor Exploration.
Chinese and Russian companies also were happy to wield the chequebook last year, targeting ASX listed uranium plays like Mantra, Extract Resources and Bannerman Resources.
There's evidence smaller, more specialist investors have put money back into uranium.
Fund manager L1 Capital held no stock in Paladin Energy four months ago but now ranks as the company's second biggest shareholder with 5.28 per cent.
Alliance Resources has also watched its share price more than quadruple over summer, although some of that is thought to be speculation the company will emerge victorious – and wealthier – from a legal stoush.
The Alliance managing director, Steve Johnston, said the buyers were anonymous but there was no doubt the sector was being watched by "sophisticated investors gearing up" for a supply shortage next year.
So, after a year of purgatory, is the renaissance of the uranium sector afoot? MPS's Greg Barns thinks so, saying the bottom of the market passed before Christmas and "outstanding value" was now offered by several ASX-listed uranium plays.
"I can't see the uranium price staying this low for long," he said.
Austock analyst Andrew Shearer agrees, saying many investors have under-estimated the coming shortfall in uranium supply.
"Most interest in the sector has come from end-users seeking to secure long-term supply.
"The equity sector has been slow to follow but we are now starting to see a glimmer of renewed interest," he said.
Shearer said the market was awaiting two signals: the restarting of reactors in Japan and confirmation from China that their nuclear building program will continue.
But mining stalwart Warwick Grigor is less optimistic, believing the memories of Fukushima are too fresh. "I think this nuclear winter that we are putting up with at the moment is going to go on longer than the optimists are suggesting," he said.
Grigor, who runs an investment advisory business and also sits on the board of uranium play Peninsula Energy, agrees that nuclear is the logical future power source for a world wanting to reduce its carbon emissions, but he said such decisions aren't always based on logic.
"We are dealing with a world where common sense doesn't rule, even though there is horrendous pollution occurring every day from coal-fired power stations, that is not enough to make some people overcome that psychological fear of nuclear power plants," he said.
Grigor said there could be a sweet spot for companies already producing or close to producing uranium, and he said those with multiple mines were best placed. But he said these were exceptions, and there was no justification for being bullish about the sector as a whole.
"I would say 90 per cent of the uranium hopefuls out there are going to find that the road is just too hard for them," he said.
Whether uranium's future turns out to be boom or bust, Richard Henning reckons we will be closer to knowing the answer within six months.
His company, Stonehenge Metals, is the type of uranium explorer hurt most by Fukushima. Despite owning the biggest uranium deposit in South Korea – which sources 40 per cent of its power from nuclear – Stonehenge's shares fell from 24¢ last February to 2¢ by November and a current price just under 4¢.
Henning said many small companies had spent the past year draining their cash reserves as they tried to ride out the Fukushima storm, and they simply won't be able to continue in that vein through another year.
"A lot of the juniors who are in the same position as us are going to have to raise capital somewhere in the next six months," he said.
"You either raise the capital or you look at some form of merger or acquisition to build your balance sheet … either that or they just close shop and wait for something else to occur."
Grigor agrees, saying mergers and acquisitions are likely to dominate the sector in the months ahead.
"I do think the sector needs a lot of rationalisation," he said.
Read more: http://www.watoday.com.au/business/uranium-on-rise-as-dust-settles-on-fukushima-20120309-1uppn.html#ixzz1oihF51Sv
United States Reaffirms Nuclear Commitment
By Dave Brown
Uranium Investing News, September 20, 2011
The nuclear industry received a boost on Monday as Department of Energy Secretary Stephen Chu visited Austria for the General Conference of the International Atomic Energy Agency (IAEA). With an audience of representatives and delegates from over 150 countries Secretary Chu confirmed policy on nuclear safety and leadership in the wake of the Fukushima disaster while maintaining the critical function that nuclear power provides as the world balances a demand for carbon free energy sources, climate change and economic challenges.
In his remarks, Secretary Chu explained leadership initiatives in safety, "The United States supports expanded and reliable access to fuel supplies, working through the commercial marketplace and public-private partnerships, for peaceful nuclear programs. The IAEA Low Enriched Uranium Fuel Bank, the UK mechanism for assured supply, and the Russian fuel reserve at Angarsk provide important fuel supply assurances."
Assured fuel supply
Last month the United States announced the availability of a reserve stockpile of low-enriched uranium for countries pursuing peaceful civilian nuclear programs. The American Assured Fuel Supply (AFS), is provided by down-blending approximately 17.4 tonnes of surplus highly enriched uranium from the stockpile of weapons from the United States.
The IAEA is creating a framework to establish an International Fuel Bank to support a $50 million commitment from the United States-based Nuclear Threat Initiative organization and an additional $107 million from both the United States governments and others.
With uranium producers and reactor suppliers also potentially benefiting in the process Secreatry Chu stated "Establishing this reserve will put confidence in the US as a reliable supplier of nuclear fuel and should encourage other governments to see American nuclear vendors as preferable partners."
Jesse Ventura uncovers feminizing uranium plot
Published: December 04, 2010             www.celebrities-with-diseases.com
Former Navy Seal, Actor and State Governor, Jesse Ventura and his research team on Conspiracy Theories has uncovered disturbing evidence which indicates the inclusion of such deadly toxins as feminizing uranium, fluoride and even the mood pacifying lithium in our water supplies.
On his TruTV show last night Ventura and his team investigated what is now called the "Worldwide Water Conspiracy", a plan to control the populace by medicating the water supplies.
Initially the investigation looked into water scarcity, exploring the Great Lakes which provide about 20% of the Earth's fresh surface water. When the team began looking deeper they uncovered a darker, more sinister twist.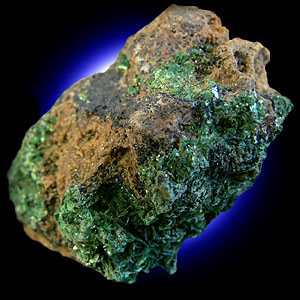 Feminizing uranium as it is referred to, is an element which can cause cell mutation and cancer in the human body.  Its introduction into the water supply is linked to a significant reduction in male births and is thought (among many conspiracy theory followers) to be part of a population reduction scheme.
Lithium has been used to steady emotions, especially in those suffering with bi-polar disorder, and its addition to tap water was originally chalked up as a way to reduce the number of suicides. The use of lithium in water would make people more accepting of the world they find themselves in, whatever state that world may be in.
The problem with adding these chemicals to the water supplies are vast.  Everybody reacts differently to a given dose of lithium and it can be extremely hazardous to the health of many individuals.  Additionally, uranium works at a cellular level and alters the hormonal balance, which leads to feminization.  The greatest effect of  the feminizing uranium is of course a reduction in male births, the knock-on effect of which is reduced population over time.
Of course, if the creators of Conspiracy Theory are correct it doesn't matter how detrimental the chemicals are to our health as in the eyes of the elite, most of us are no longer required on this earth.
Ginkgo Protects the Liver and Kidneys from Uranium
Written by Roman Bystrianyk
Saturday, 13 March 2010 03:10
Dating back to over 200 million years, ginkgo biloba is considered the oldest tree species on earth, with ginkgo trees having been known to live over an average of 1,000 years or more. Ginkgo has been shown to possess antioxidant activity and to aid in the prevention and treatment of diseases associated with free radicals. The two groups of significant compounds found in ginkgo are flavonoids, such as myricetin and quercitin, which provide for the antioxidant action, and terpenes which help inhibit the formation of blood clots. These compounds decrease the injury that occurs due to free radicals. Studies have also shown that the toxic liver damage of acetaminophen, also commonly known as Tylenol, is reduced through the antioxidant effects of ginkgo.
Uranium is a radioactive element that is present in the environment from uranium mining, nuclear industry emissions, military applications, through the use of coal and other fuels, by the use of phosphate fertilizers, and as a result of being slowly released from natural deposits. Uranium is both radioactive and toxic with the liver and kidneys being the main targets of uranium's toxic effects and with reservoirs of Uranium concentrating in the kidneys and bones. Uranium ends up in the human body through eating or drinking it or by inhaling dust particles containing uranium.
A new study in Journal of Medicinal Food evaluates the ginkgo's role in protecting the body from the toxic effects of uranium on the principal targets of the liver and kidneys. The study authors examined mice exposed to uranium with some mice treated with varying amounts of ginkgo.
Similar to previous research this study found that mice treated with uranium showed "a significant liver damage" with the authors noting that the uranium's liver toxicity is probably the result of "on the one hand, the occurrence of the inflammatory state, and on the other hand, by direct toxic action of uranium on liver cells."
However, the mice treated with gingko showed a significant protective effect for the liver and kidneys against the negative effects of uranium. This shielding effect also increased with the greater amount of ginkgo used. "Gingko biloba had a protective effect against uranium-induced hepatotoxicity [toxic to the liver]and nephrotoxicity [toxic to the kidneys], and this effect is dose dependent."
The authors conaclude that "the result of the present study clearly demonstrated that subacute uranium toxicity induces oxidative damage in liver and kidneys. However, supplementation with ginkgo biloba extract protects against uranium toxicity, by reducing the effects of free radicals and preventing lipid peroxidative degradation of biomembranes. Therefore, the antioxidant role of ginkgo biloba may serve as a 'toxicity-limiting agent' to reduce environmental effects of chemical and radioactive agents or may provide a new approach for understanding the mechanism of chemical toxicity."